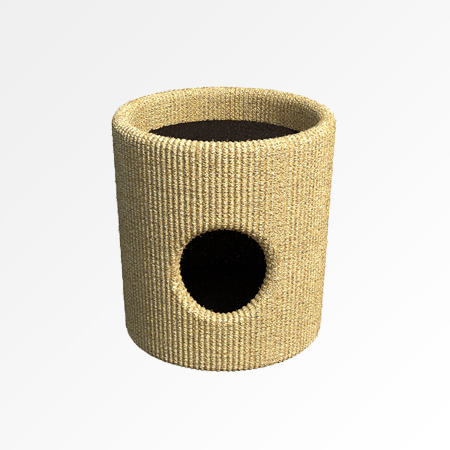 Bleached Body+
Body+ compartment with recessed platform & finished in Bleached Coir with Black Twist Pile internal
Ø43cm H47cm W10kg
(internal compartment Ø38cm H33cm & H6cm recessed platform with Ø18cm access hole)
Catapilla™ is made up of connecting Body compartments & Body+ compartments that have integrated recessed platform - each compartment has an access hole & it's own private enclosure for sleeping & relaxing.
Catapilla™ can be configured as single Body or Body+ compartments without a Base or stacked on a Base up to three Bodies with a Body+ on top.
Body compartments have top & bottom connections, which are centred so that the compartments can be assembled in any order, either way up & rotated to face in any direction.
The Body+ has a recessed platform on top & a centred bottom connection for fixing in to a Body compartment below when stacked.
A lid is available to finish off the top of a Body compartment when used as a stand alone unit or when configured without a Body+ compartment on top.